Among countless children is this girl with long braided hair somewhere in the Istikklal-road one of those who have to work at a young age. She has been put in a leopard suit, to stand out, to earn more money.
I wonder if the pink-dressed girl licking a lollipop will ever know what it means to serve backround music as a musican for people promenading to shop on Istikklal. I hope, she will: to appreciate, what she already has.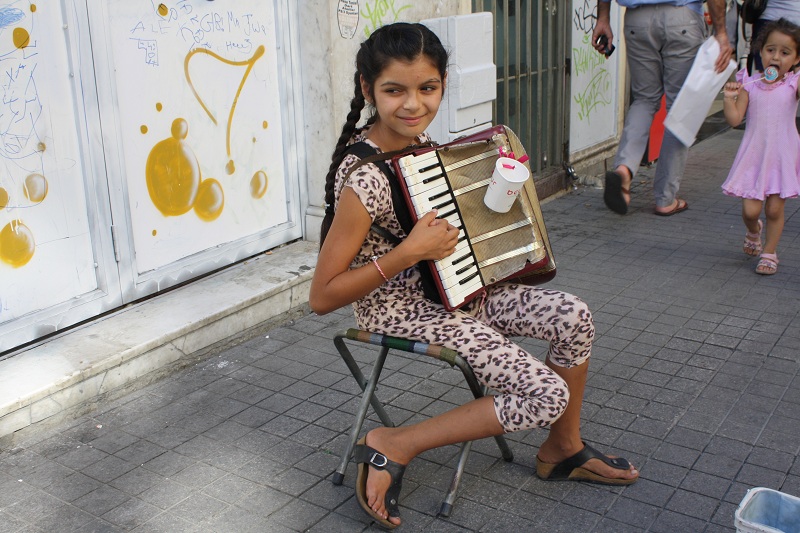 Whatever is going to become of this wonderful smiling girl, she will never forget, what it means to sit at the other side.
I hope that both girls will be happy adults, but I hope even more they will learn it by switching the roles.