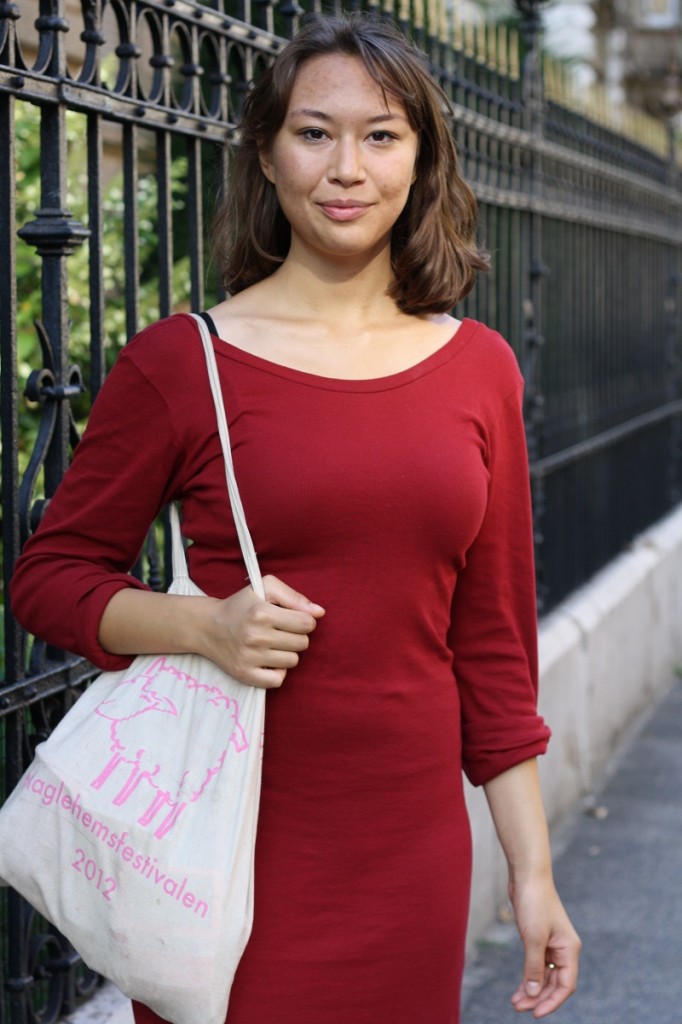 I met Nina at the district Hauptbahnhof in Frankfurt. In her semester vacation she just came to the banking metropolis to complete an Farmatur – internship at the hospital, which every student of human medicine in Germany has to do.
Born in Braunschweig, Nina applied at the University of Kiel, where she studies today in the 7th semester, after pausing one year in Berlin to recover herself. In Medicine she is mostly interested in curing diseases and dermatology.
Nina is just 21 years old, but having skipped the class two times, she will be finished with her studies by the age of only 24.
She wears a red casual dress from American Apparel to feel comfortable as she explained. Her Jutebeutel is a memory of the Margarete Maglehem Festival in Sweden, which was organized by her friend. In her bag she carries her mobile phone, her Ipod, and a classicist of the anncient Sophocles: Antigone. But at the moment she actually reads "Anna Karenina" from Leo Telstoi. She was interested in a novel of the Russian writer after reading short stories of him. On her Ipod you will mostly find song of Radiohead. Woodkid and God help the girl are also on her playlist of today.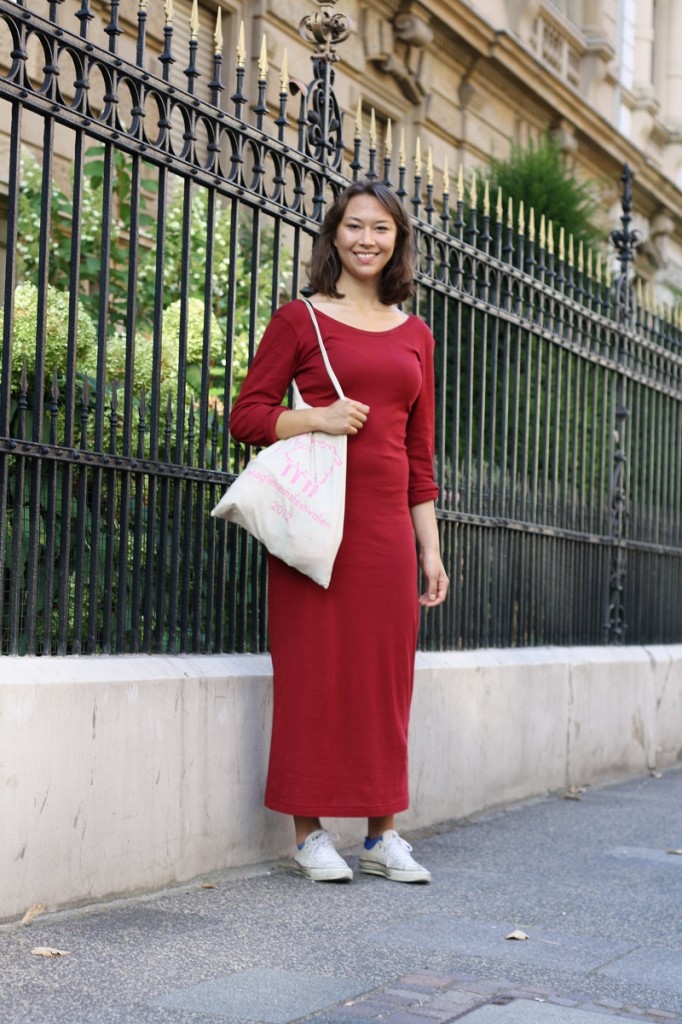 Nina loves being in Berlin in her semester vacations. Having offered a great programm of arts and culture, Nina loves the diversity and especially the culture of the Orient, which can be found in different districts of Berlin. With an open-minded and sympathic attitude, it happened that we spend the whole day together in Frankfurt enjoying interesting dialogues in Frankfurt.