860.000 people came to visit the Documenta (13) in Kassel. On the 100th day I made it to go to Kassel and asked just a tiny proportion of visitors about their clothing, their person and of course art.
Get to know artstudent Ida from Sweden, who seems to live out her creativity also in her clothing.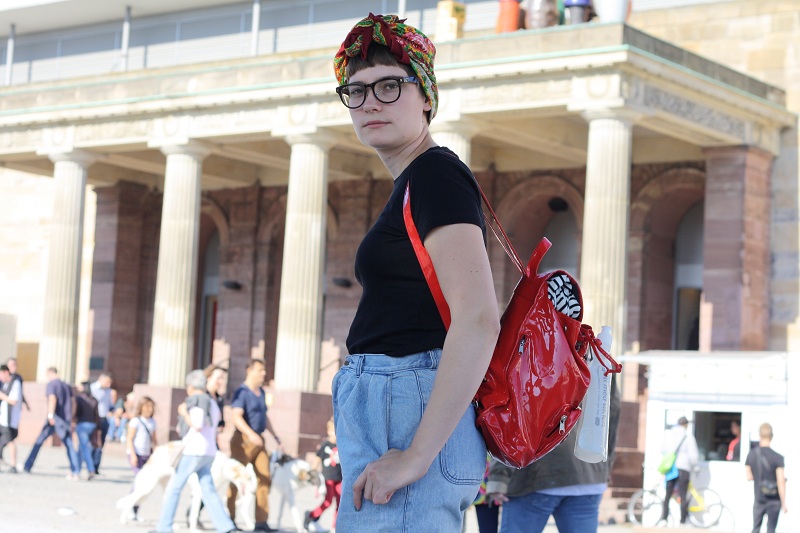 Ida Höfgren, 21 years old, came with a group of her artschool  from Sweden to visit Documenta in Kassel. The work of Tino Sehgal "This Variation" was ono of Idas favourites.
When I wanted to know, what Ida likes about clothing, she told me, that she studied one year long Fashion-Design and uses lots of clothing she makes by herself in her art. Here you can have a look on Ida's work.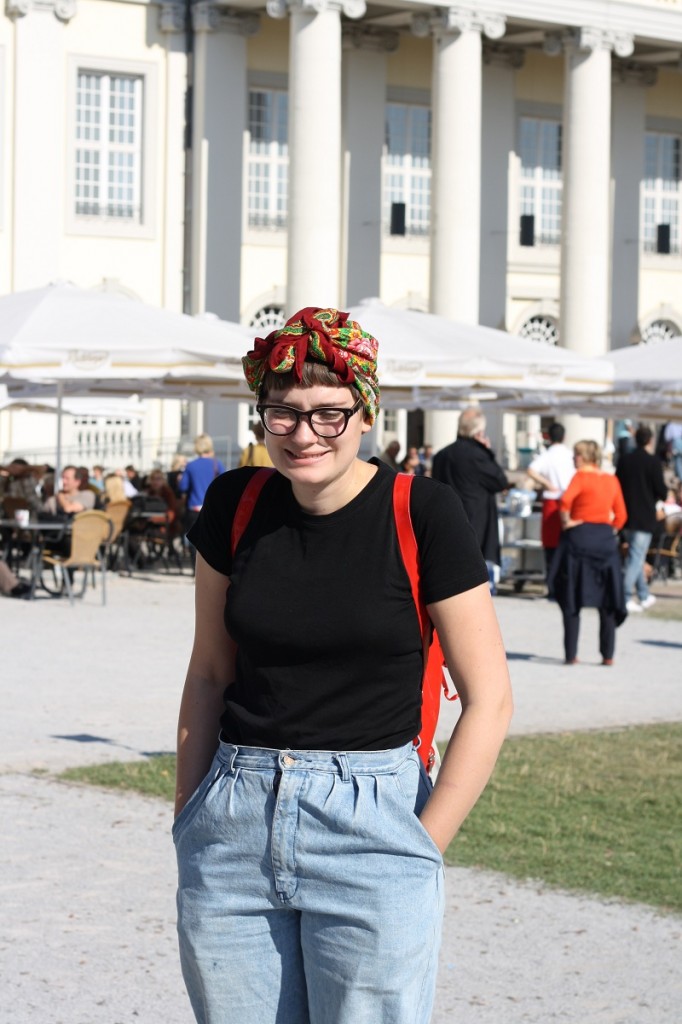 What's your definiton of art, Ida?
That's a hard question. But art is doing something that show other people your point of view and makes a difference.