860.000 people came to visit the Documenta (13) in Kassel. On the 100th day I made it to go to Kassel and asked just a tiny proportion of visitors about their clothing, their person and of course art.
Shabnam was just sitting on the steps of Art Gallery Fridericianum, when I spotted wellformed smiling pink lips and covered oriental black eyes bathing in the sun after catching Afghan Art and a reflected art-scene.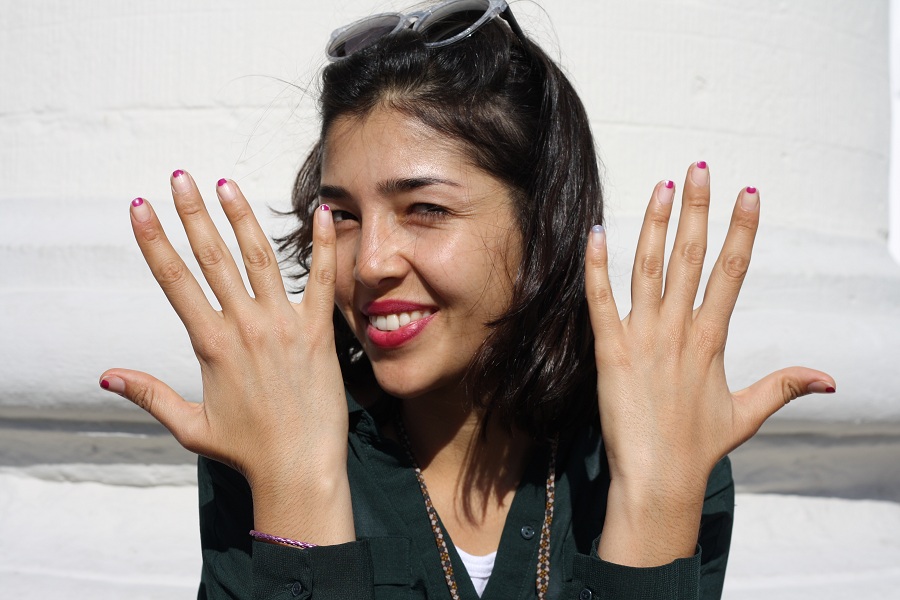 "It is great that there is Afghan art at all and artists were invited by documenta given the opportunity to show videos about war and life in Afhganistan before and now." Thats why Shabnam came from Berlin. And also to find out more about the themes of todays world. "People are used to get a picture (about Afghanistan) through media, which is wrong. Information about the truth is given mostly offside."
"What does it need to be art?", I wanted to know from Shabnam.
"Art doesn't need anything at all. But it always depends on the motive, what the artist wants to declare and if he gets to the point. What I also really found interesting is the connection between the artwork and time, and my own subjective questioning view, which helps me to find more about myself. There is no misconduction of a topic, it just has to impress me."
Shabnam's wonderful name, which means morning dew (created by the persian word shab, the night, and nam, moistness) tells a lot about her 28-year old person. Born in Afghanistan, 5-year old Shabnam had to escape her native country with her family during civil war. Raised in Munich, Shabnam defines Heimat as Germany. She plans to visit Afghanistan next year since she feels very attracted to the country even if she hasn't been there for years. She loves the country and the culture for having hearty people and a history, which was at times a high culture, that was mostly impressing by it's philosophy. And next to the landscapes Shabnam also loves the Afghan cuisine, which is very delicious through indian, and russian influences.
Currently Shabnam lives in Berlin, where she is working in the section of Online-Marketing. On International Women's Day in march, Shabnam organisated an exhibition with the help of Human Rights, where Afghanistan now and then was presented. Especially the so called "nightletters" wher in focus, which which posed a threat by the Taliban to prevent women and their work.
What she loves about Berlin is the freedom you can enjoy. "It is very international and multi-cultural." Berlin means great people, art, music, adventured and diversity as she thinks.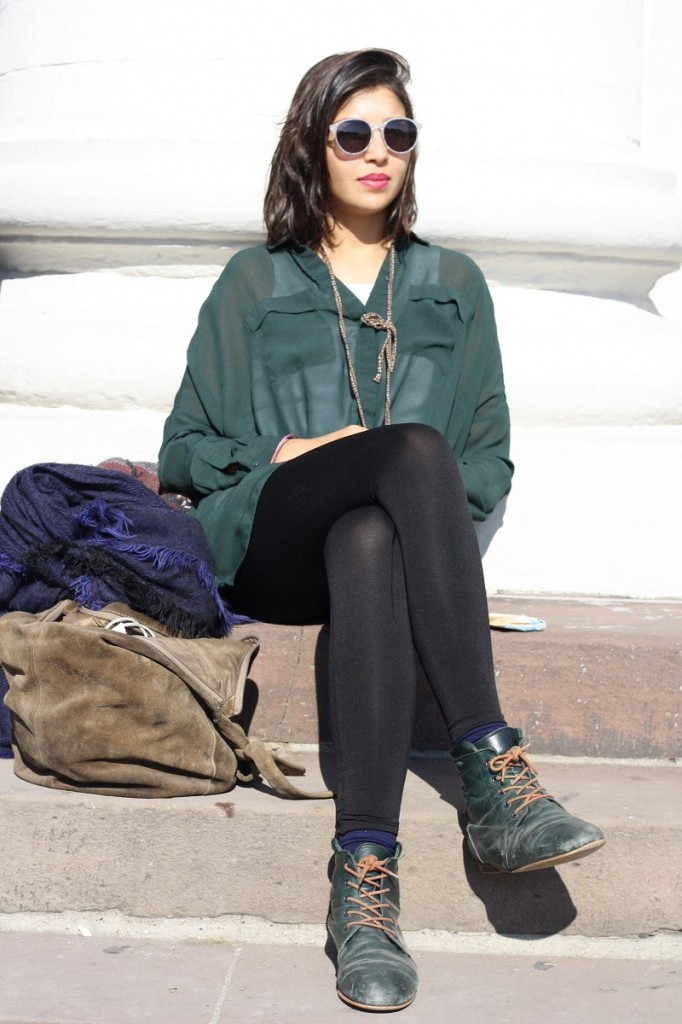 What does your clothing mean to you?
It is a mode of expression. It's expressing my emotions. Mode is a body motification and I love to dress up myself.
Fortunately Shabnam was very cheerful on Sunday and I am looking forward to see you again in Berlin!