Walking through the streets of Istanbul makes you think you walk through the world. But its not only the advanced civilisation of ancient Istanbul, what fascinates people from all over the world. The magic of this city is made by the people, who walk through the streets of Istanbul. But mostly its hardly to understand the heart if we dont know the tongue. So knowing this melodic language opens a door to a world where so many different minds pass by without speaking. But we need to get curious, we need to get open dialogues, and we need to get to love the foreign.
At the end the desire to explore the foreign gives birth to the new.
So lets say hello to the very special tourists, inhabitans and all between, that makes us turn to open a conversation between two worlds.
The first stranger is the Host, Model, Designer Benan Bal from Istanbul.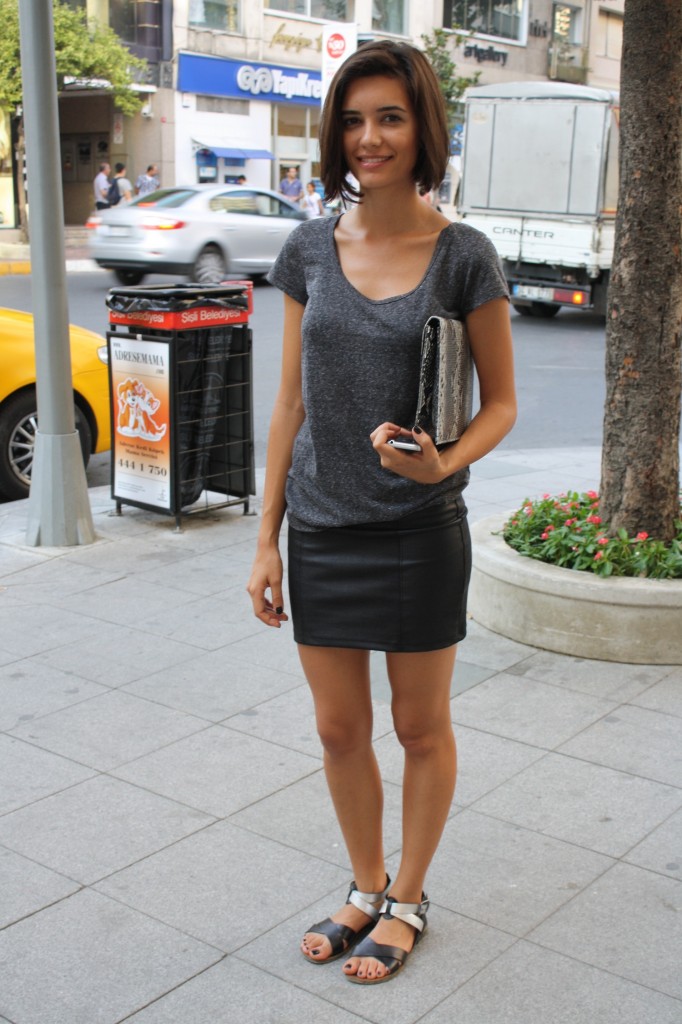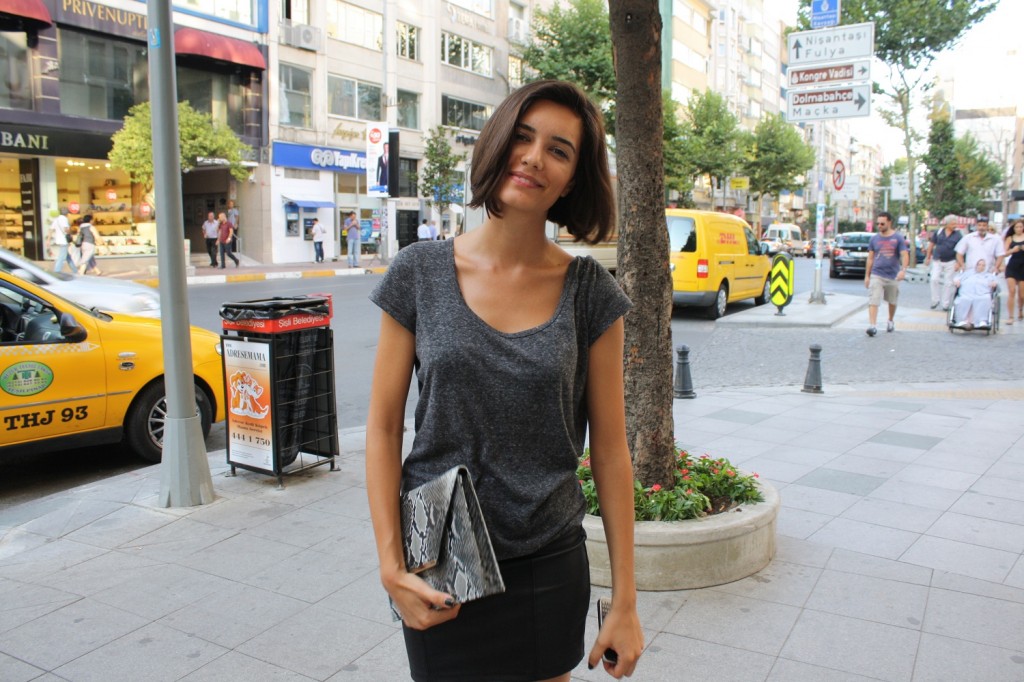 In the district Nisantasi many women dress very classy and brand-oriented, but compared to the rest of Istanbul mostly very modern.
The petite girl with short hair attracted my attention through her european style at once.   If I want to photograph her in this state, she asked me. She is very tired and dressed very simply, as she explained. Yes, in fact Benan is compared to the Turkish standards of Istanbul, which include long curled hair and a rouged face, casual. But besides the european style it was much more her attitude and her expression, which sparked my interest. Short hair, short skirt and a very strong posture.
When I asked her if she can wear this short skirt everywhere in Istanbul, she denied. Regarding her choice of clothing Benan is limited in the city. During the day she often changes the district, but she only feels in Nisantasi comfortable with her clothing.  Everywhere else views can be very annoying for a woman.
After a short search I found out that the girl with the beautiful voice is Benan Bal, 26, the presenter of the show "Hayata Gülümse" (Smile to life) on Show Tv. With my sister I saw the show once before and we really liked her appearance and different style. But Benan is not only a host. She studied at Marmara University Istanbul Textildesign and participated in the Mens-Wear collection Summer 2012 as the Chefdesigner of Tween.
Since a typical beautiful turkish woman wears her hair long, Benan seems very selfconfident and brave with her short cut, what really fits to her personal way.
By the way: Benan means "So beautiful that someone shows with his finger on it. And Bal just means Honey. What a great metaphor!