Walking through the streets of Istanbul makes you think you walk through the world. But its not only the advanced civilisation of ancient Istanbul, what fascinates people from all over the world. The magic of this city is made by the people, who walk through the streets of Istanbul. But mostly its hardly to understand the heart if we dont know the tongue. So knowing this melodic language opens a door to a world where so many different minds pass by without speaking. But we need to get curious, we need to get open dialogues, and we need to get to love the foreign.
At the end the desire to explore the foreign gives birth to the new.
So lets say hello to the very special tourists, inhabitans and all between, that makes us turn to open a conversation between two worlds.
Ever wondered how Disneys Belle would look with ocea-blue eyes and lightbraun hair? Derya Kitapci, Istanbul version of Walt Disneys Belle promenades with her doeeyes on Istikklal Street.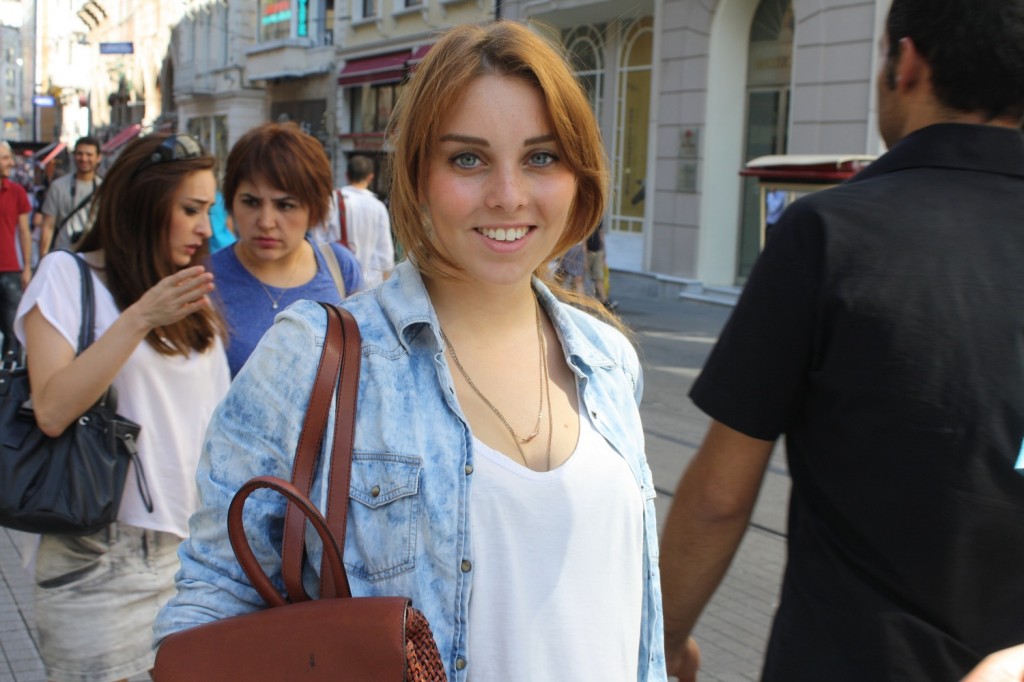 Derya has wonderful great eyes like the ocean and the very elegant eyeliner gives a strong contrast to shine even more. So her acid jeans blouse is a good choice. But the bag isnt new at all. Years before the brown leather bag decorated the outfits of Deryas mother.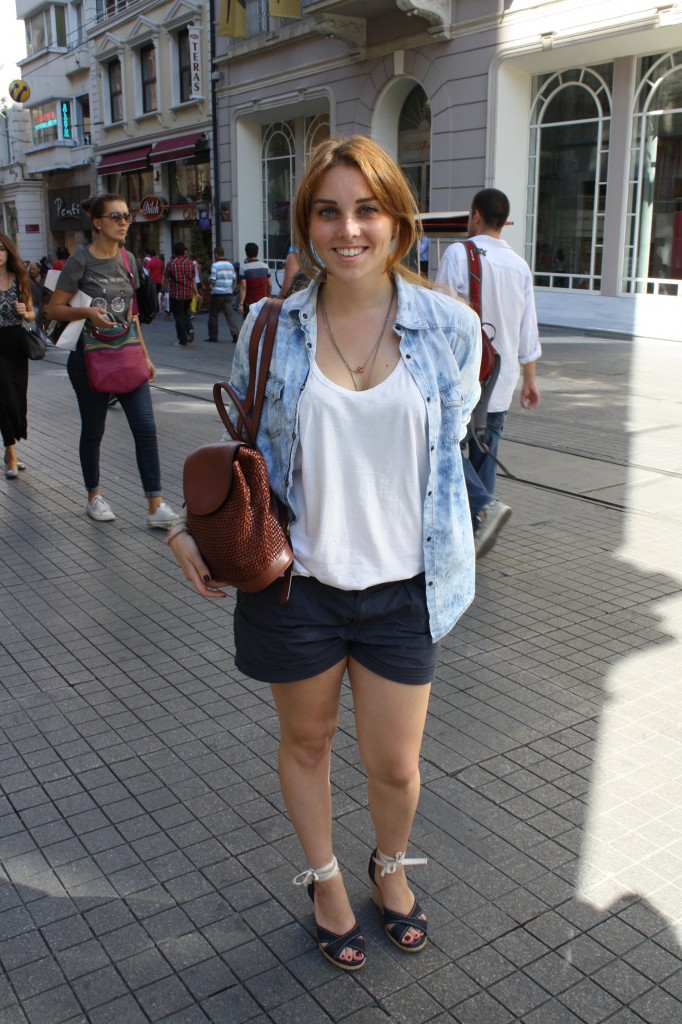 When 22year old Derya speaks, you feel very soon, that her beauty isnt made out of her eyes or her tiny nose or her shapely lips. Her face is just made to smile and radiating positive energy. Its nearly she makes you a permanent present as long as you look into her face.
Just like Belle, Derya is very interested in books. By the way, her surname means bookseller. And guess what Derya means? Her name means the ocean and describes also someone, who is very knowledgeable and endless.In Rotterdam she studied Communications and Media. And now she just started with the Master "Cultural Economics and Entrepreneurship". Derya is born in Holland and from armenish, turkish and dutch descent.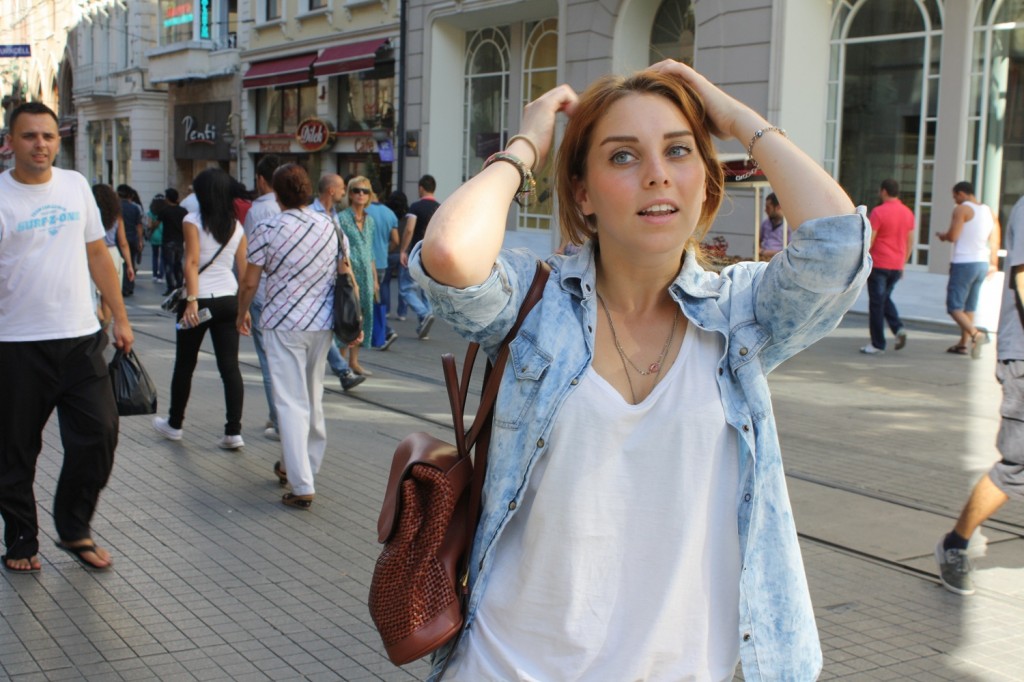 She is interested very much in art, especially street art. On her blog derzugfuhrer.tumblr.com she collects and shares street art from Istanbul, where she spends again her holiday after participating in an Erasmusyear at Sabanci University.
On the picture from Deryas Blog you learn a lot about the look of a turkish man and the attitude of the life on the ocean. Thank you Derya, for sharing and keep on doing!