Summer has ended in Berlin and Istanbul for me. But I want to share with you four beautiful places that I really enjoyed this summer.
Garden Eden
5.Kat, which means 5th floor, is in the district of Cihangir and you won't find a place like this twice. The interieur design of the terrace is made with love for detail. The light filigree wooden furniture refined with plants and not to mention the wonderful view on the Bosporus makes this place to a Garden of Eden.
5.Kat offers Italian, French and Asian cuisine, but at the terrace you should enjoy the view in the morning or in the evening by having a brunch or a cocktail.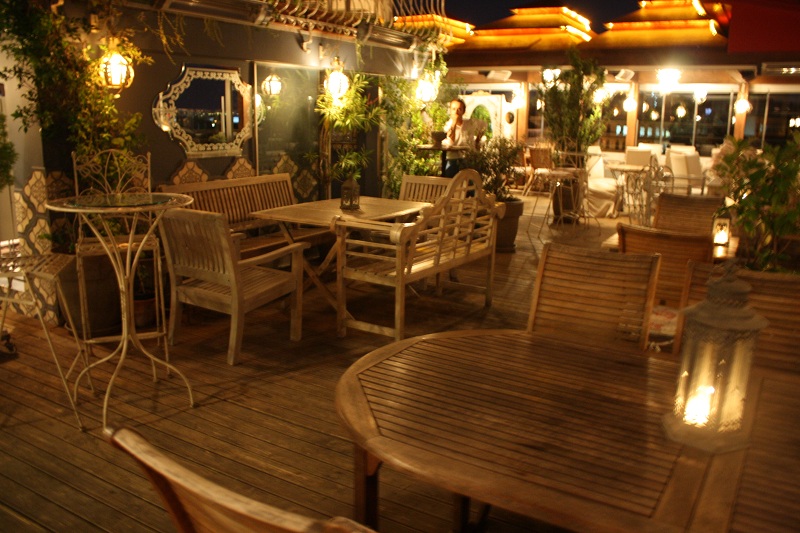 Bar and Restaurant
5.Kat is as you can see in summertime very empty. Everyone is at the terrace, but in winter times with view on the bosporus I imagine the beautiful baroque atmosphere loud and full as every great place in the 13-billion metropolis.  There will be lots of tourists, so dont't visit this place for it's people. Be at 5.kat to have a breathtaking view.