The first time I had the opportunity to see musician Banks live was in 2014. And I was overwhelmed by my first and last girl crush so far in front of the stage.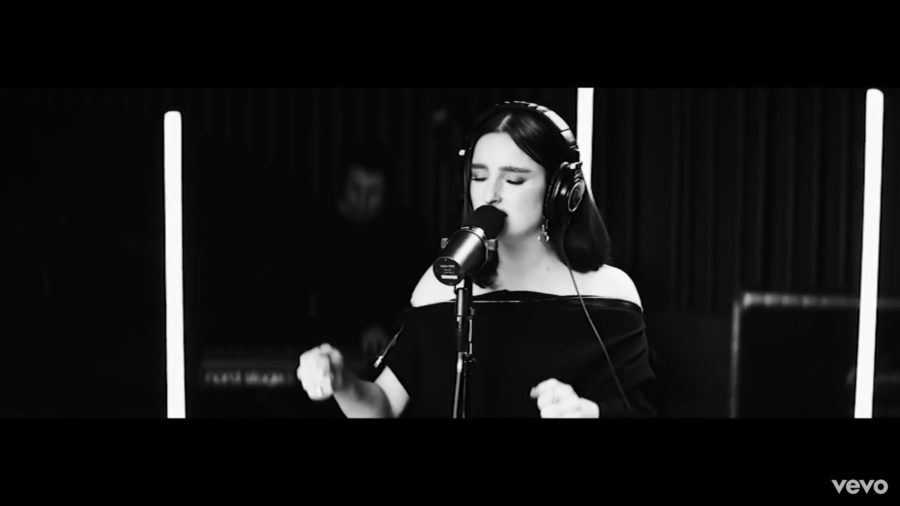 In 2013 no one was quite sure if she could have the ability to stay. BANKS has been new. She has been trendy. And she has been quite unique.
The music industry does cherish the uniqueness of musicians, but more often it happens that musicians end up recognizing themselves not anymore.
If a musician has made it to a sort of worldstage, even with their uniqueness (see The Weeknd) it might happen that they start changing themselves to be perceived as what is called "the norm", or even "mainstream".
However there are only a few artists, which can be described as "mainstream". Lady Gaga, Justin Bieber and most of all Katy Perry belong to this category in music.
They are unique, if not very unique in their own way – for sure – but they embody iconic pop culture, which has been proved as much more promising and ongoing. They manage to reach the world. Their personality does play a role, too. But it is the combination of a poppy, funny and talented sound that moves people from all over the world to listen to their music. That doesn't apply to the music of BANKS. The Californian girl is mysterious and independent especially as a female musician, singer-songwriter and performer. Her audience, which shouldn't be underestimated, understands her own journey. Her newest song played at "1Mic 1 Take", shows BANKS singing "Drowning" in an updated version of her 5 year old song with a Caribbean emphasis. Banks feels her music, and she does share her perception of her true feelings, no matter, which boards she treads only by jazzing "Drowning" for her audience up. She sings for her audience, and that's why her audience still replies.