…and it never felt that good wearing my hair short, which does not mean at all I don't enjoy my new hair cut in Frankfurt.
For this little shoot, I did put a tinted day cream by Waso Shiseido on. It's much lighter than make up, but still balancing the skin tone and moisture. I have an oily T-zone, so it really helps to achieve the matting effect. At the moment, I'm in love with L.O.V.'s sculpting Mascara in combination with Dior's Iconic Overcurl mascara – the iconic one of the two smudges always a bit my eyeliner, but applying it feels like wellness for my eyelashes as I love to curl them with the bented brush. My eyeliner, which I use at the moment, is moderate, but cheap. It's easy to use and it's by DM's essence. Sometimes I handle it to get that perfect swung liner, sometimes I don't. But I never play with the decision of chosing the right shade for my lips.
I wear a Charlotte Tilbury's listick, Pillow Talk, it's super soft, but plumpy and it looks beautiful romantic especially in daylight. It's pure luxury. You can get it online, at Oberpollinger or Sephora. I used the lipliner of the same shade, but I tell you it is not absolutely necessary. A darker shade of lipliner would be even better, maybe.
The necklace I bought at Topshop, and the shirt, which is from H&M, I found in Hamburg where I've been to during my trip to Berlin. Currently I'm in Berlin and Hamburg for a report, and I can reveal already one thing I learned best from all the girls I have spoken to: be true to yourself! And if that means losing any kind of reputation, 'cause it will get you something thats even better than becoming accepted: self respect!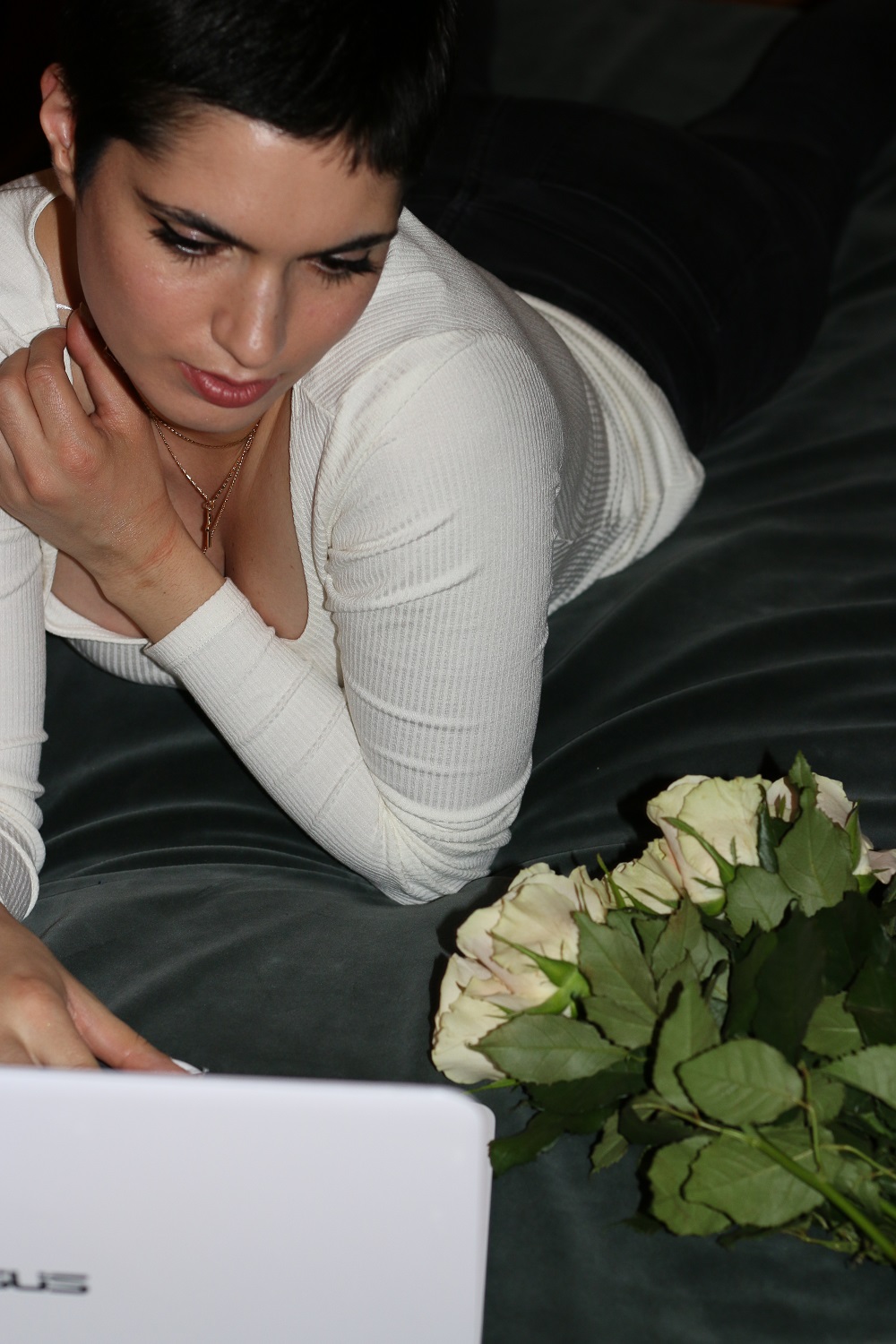 And you know, that's my attitude hearing TLCs No Scrubs, Ne-Yo's She got her own and last, but not least A$AP´s new song Sundress.
Watch out for the story I'm working on with Cigdem Toprak for FAZ Magazin. It will be published in the newspaper of the 28th of April in 2019.